Lets put faces to the names. We are the energy powering Now & Forever with our quality range of Irish Wedding Invitations.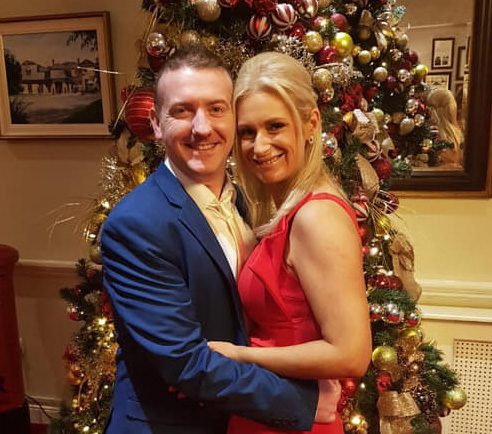 My name is Paddy White and my beautiful wife Jan is my trusted assistant and confidant!! Together we design, print, cut, fold, glue, glitter, tape and staple our way through a range of Irish wedding invitations and stationery.
Our stationery range includes
All aimed to cater for a wide range of brides and grooms and their personal choice and tastes. We are always available to answer your questions so feel free to contact us at any time buy phone or email.
With a background of over 12 years in graphic design I love to create new design ideas for our wedding stationery range. Equally, I love getting brides and grooms input to work with them to create new ideas that they have.  We recently created our first scratch card save the date card. This save the date allows guests to scratch off the circles to reveal the date of the couples big day.
By day I am designing and printing the stationery and by night we are a production team for folding, collating and stapling the likes of our 12-16page  wedding ceremony mass booklets, packaging orders, even handwriting guests names to take the work out of it for busy couples (this is Jan's forte as my handwriting suggests i should have been a doctor  🙂
Family Life
With two small kids we try to take turns looking after them. Consequently, this creates the opportunity to allows us both to get some quality time with them. In light of this, we also get time to really get through the work load that inevitably comes with producing great stationery. We are firm believers that family is very important. Therefore, we hope to keep growing our family business and perhaps down the line the kids will be at an age where they could begin to help with some areas of the business.  At the minute, our 6 year old, Skyler loves to help in any way she can. With this in mind, we enjoy finding jobs for that can involve her that wont affect the quality of the products we offer.
Keep Up To Date
Well that is enough about us for now! However, we will keep you up to date with everything through our social media channels.  We showcase all our new designs there as we create them. From time to time, be sure to pop in and check out some of the new and interesting designs we come up with!!